Sure Xmas is okay. So is Thanksgiving or the Superbowl. But if there was one thing that gets my juices flowing it's the NHL trading deadline day. The only other sporting event that gets me this revved up is the NFL draft. I recall one year I was in Montreal for Spring Break during the trade deadline. I was amazed. Wall to wall trade coverage on sports center. It was kindof like the uh MLB trading deadline here in the US.
Anywho, the trade deadline. Like what's the big deal with it? What's the appeal? Hope. Hope for a stanley cup run or the beginnings of a stanley cup run. Teams and nerdy geeky hockey fans like Yinzer and myself ponder what we can do to get to the point. We eat up rumors. We tweak our NHL 09 rosters. We read blogs and sites constantly. Sure most will call us losers but they probably call us (especially Yinzer) losers anyway.
Anyway, since I got into work late, I figured the day was shot anyway so I'll do a live blog from my RECTICLE! Mastering the art of alt+tab never came so in handy.
10:01 - Get an email from Yinzer about Leclaire + 2nd round going to Ottawa for Antoine Vermette. Boy Columbus got hosed on that one.
10:05 - Log into tsn.ca. Got my trade tracker loaded up.
10:06 - It's go time.
10:10 - Log on to the Penguin message board and HF boards for draft talk.
10:31 - Dammit work to do.
10:45 - And we're back and see nothing. Back to the blogs and message boards.
10:58 - Continue to ignore my responsibilities.
11:07 - Read a rumor about Chris Pronger going to Boston. UGH. PRONGAAAAAAAH will make it impossible to score against the Bs and their shit goalie. Not confirmed just yet. Thank god.
11:15 - I've hit refresh on about 5 sites now. Productivity is shot.
11:19 - Get an inkling to play NHL '09 after about a 3 month hiatus. Good to back in hockey mode.
11:30 - Boredblog
11:45 - Colorado trades D. J
Leopold to the Flames for Nycholat, Ryan Wilson & 2nd rounder. One must wonder whether Dwight K. Shrute's brother will make it to the big leagues. Nycholat is a scrub who was on waivers yesterday and a 2nd is a 2nd. Good deal for Calgary.

11:55 - Penguins acquire Andy Wozniewski from St. Louis for Danny Richmond. STANLEY CUP HERE WE COME. Oh wait no, this is just a minor league deal. Meh.
12:03 - Phoenix trades G. Tellqvist traded to Sabres for 4th round pick. Another meh deal. Sabres need goaltending to help since Ryan Miller is on IR. Still Tellqvist is average and Patrick Lalime is still your starter. In whatever language you speak, that's bad.
12:05 - Martin Gerber & Reitz to TOR, Craig Adams to PIT, Morrison to DAL. Dallas adds depth. If Morrison plays up to his Vancouver levels then that will be a good signing for Dallas. Toronto and Penguins add trash. Waiver wire pickups. Meh.
12:15 - 4 Trades, 8 Players, 3 picks. But business is picking up, right JR?
12:22 - Man bullshit. Nothing is going on. Atleast it's pizza day!
12:30 - The gms must be on "lunch break". ASSHOLES. There should be no eating on this day until sundown. It should be like Yom Kippur.
12:38 - PIZZA IS HERE!
12:55 - Of course, I miss two trades:
12:56 - Boston trades Peteri Nokelainen for Steve Montador - Boston gets a solid #6 defender and Anaheim get's a 4th liner. Hey atleast real NHL players! Kindof...
12:57 - Phoenix trades Oli Jokinen and a 3rd round pick to Calgary for Mathew Lombardi, prospect / 4th liner Brandon Prust and a 1st .. robbery by Calgary who is now one of the teams to beat at least on paper. Phoenix got hosed. 3rd line center, a 4th liner and a #1 pick at 25-30. Really not helping out much there eventhough I'm a Lombardi fan. Mike "douchebag Rag coach from 1994" Keenan also turned Jokinen into something down in Florida. He should get the most of him in Calgary. Probably the biggest deal of the day.
1:25 - Boston gets Mark Recchi from Tampa for Futures. Futures could end up being a player but with Recchi's recent display of hockey skills, it's likely some nachos, half eaten bagel and a tire iron.
1:40 - Wow so TSN trade tracker failed me. It's Mark Recchi and a 2010 2nd to Chowdaland for prospects Matt Lashoff and Martin Karsums. I don't know anything about them but that's why we employ Yinzer in situations like this. I will say it's probably good that we don't have to listen to Sully and Murph saying LASHHHHHHHOF. Still likely the 2nd rounder is the center piece of this deal.
1:55 - Penguins in the market for Bill Guerin. GREAT. A playoff choker who is now 38 with a tremendous 36 points this year. I'm going to puke if this guy is on my team. Let's ask Jean Luc Picard what he thinks:
2:03 - Awesome. TSN says we got Guerin. Here I was trying to be sober on this fair evening. I know we overpaid.
2:11 - Guerin for a 5th! YESSSSSSSSSSSSSSSS! 3rd if we win a round in the playoffs. I like this.
2:12 - Woohoo Blog.
2:32 - Earily quiet as the GMs are about to pull their last rush to the 3:00 pm EST deadline.
2:45 - Philly gets Dan Carcillo for Scottie Upshall and a 2nd. Good deal for Phoenix. Carcillo is a super pest but Upshall and 2nd are solid contributors for the rebuilding Phoenix squad.
2:50 - NY Rangers acquire Nik Antropov from Toronto for a 2nd rounder and a conditionnel pick. Dammit. All the east teams are now loading up. Toronto got a lot for a UFA but this deal should help the Rangers unless Sean Avery disagrees with Nik's fashion sense.
2:55 - Minnesota all god winger, Marian Gaborik is in play. Just please don't go to the Flyers.
3:00 - Ok deadline should be over but we'll be hearing things until about 4:00 pm.
3:05 - Rags acquire D Derek Morris from Phoenix for F Nigel Dawes, F Petr Prucha and D Dmitiri Kalinin. UGHHH. Basically 2 trash and one average NHLers for a #2 D man. Awesome. Phoenix gets some NHLers atleast and players to fill the holes left but nothing that's going to make you run out and buy a Coyotes jersey.
3:07 - Buffalo gets Domenic Moore from Toronto for a 2nd round pick. Huge overpayment for a 3rd line center but Moore was probably the faceoff guy out there and that's huge for the playoffs.
3:10 - Eric Christensen goes from Atlanta to Anaheim for prospect Eric O'Dell. EC is a allstar if the shootout counted but otherwise he's a not so young prospect anymore. EOD is just a bad business acronym but was a 2nd round pick last season by Anaheim.
3:15 - Florida trades a defensemen but it's not Jay Bouwmeester. It's former crap, Noah Welch from HAHVAHD and a 3rd going to Tampa for Steve Eminger. Eminger is a solid defender but you've never heard of him.
3:40 - Douchebags acquire Kyle McLaren from San HOES AYE for a 6th round pick. 8 years ago, people would be angry over this but Mclaren is a shell of his former self. This was the guy the Bruins thought would take over for Ray Bourque.
3:41 - Chicago acquires the Sam Pahlsson from Anaheim for a defender and a pick. Pahlsson was a part of the big checking line the Ducks used 2 years ago but has slipped in play. Still the experience will help the young Blackhawks.
3:45 - Anaheim trades another forward from that checking line, Travis Moen, and D. Kent Huskins to San Jose for some prospects. Good depth deal by the Sharks as they look to get out of the 2nd round in the Joe Thornton era.
3:53 - THREE WAY!!!!!!!! Carolina gets Eric Cole. LA gets Justin Williams and Edmonton gets a 2nd and Patrick 'O Sullivan.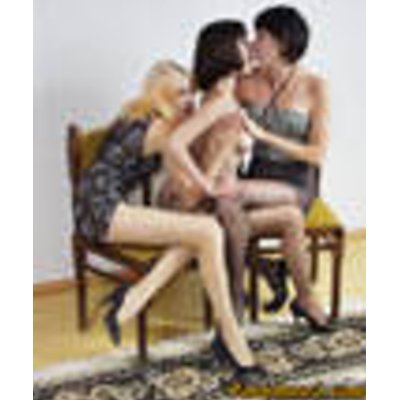 4:20 - Edmonton acquires Ales Kotalik from Buffalo for the 2nd round pick. Boy this trade deadline probably has the most amount of 2nd rounders traded ever?
4:21 - Tampa and Toronto make a scrub deal where Tampa acquires a young defender, Richard Petiot for a piece of wood (D. Jamie Heward), my 5th grade soccer jersey (G. Olaf Kolzig) and my 25 yr old box of animal crackers (Andy Rogers) and a 4th rd pick. I guess Tampa wins this deal??
4:30 - That's it!
So in total, we got 22 trades, 45 players and 21 draft picks. All in all a boring deadline compared to previous ones but still enjoyable. I'm sure Yinzer will do something just a tad more comprehensive but here's a quick little recap.
Improved most:
1) Calgary
2) New York Rangers
3) Phoenix
4) Edmonton
5) Pittsburgh
More on the deadline later but I got work to do.