This is pretty long so get ya popcorn ready!
Mahatma's Lucky 13 Power Rankings:
1) Dallas Cowboys (3-0) – The class of the NFL
2) New York Giants (3-0) – Slopped and slathered their way to beat a winless club but still the champs.
3) Philadelphia Eagles (2-1) – If only the playoffs started in September.
4) Denver Broncos (3-0) – Are they really the best team in the AFC?
5) Buffalo Bills (3-0) – Beating the Raiders at HOME is indeed quite impressive.
5) Tennessee Titans (3-0) – Incredible defense and boring offense. Can you say 1st round playoff loss?
6) Green Bay Packers (2-1) – Paging Fantasy Hall of Famer Ryan Grant?
7) Baltimore Ravens (2-0) – Sure they've beaten two winless teams, but they still dominated both of them.
8) San Diego Chargers (1-2) – Are they as good as their Monday night showing?
9) Tampa Bay Buccaneers (2-1) – The Bucs have an offense?
10) Pittsburgh Steelers (2-1) – Look Ma, No coaching!
11) Washington Redskins (2-1) – Would be a big story if they weren't in the NFC East
12) New England Patriots (2-1) – Served. Hard.
13) Jacksonville Jaguars (1-2) – Apparently still have a running game
Random Thoughts:
I think John and AL were saying TO is pissed he only caught two balls or whatever. Hmm. I don't think Cowboys care as long as he's doing things like running down field to catch Nick Collins from behind and saving what could have been an interception return for a TD or blasting 50 yards down the field to get in two blocks to free Felix Jones on his 60 yard TD run. I don't really care what kind of face he's making on the sideline, he's giving maximum effort on the field even when he's not getting the ball.
Speaking of which, anyone see Randy Moss?
I guess Ronnie Brown's knee is healed? Heck of a performance but an even better game plan and a spectacularly called game by offensive coordinator, Dan Henning. This guy couldn't coach his way out of a paper bag in Carolina but now he dethroned (and quite possibly de-cherried) "defensive" genius Bill Belichick. I loved the way he was able to build plays off one another. This is what offensive coordinators should do. As opposed to say Steeler Offensive coordinator, Bruce Arians who still has yet to buy a clue. Ah, the randomness of football.
Joey Porter is still in the league? He'll surprise you once a season with a 3 sack performance but don't worry he will revert back to overrated form next week.
It's good to know the fine people of Foxboro had better things to do than watch their team lose to the Dolphins especially early in the 4th quarter.
Said
Ellis Hobbs:
"It doesn't hurt," said Hobbs. "It amazes me, amazes me, how people react. You would think that this organization hasn't won as much as they've won and hasn't been successful in the years that they have.
"Expectations are that high that we're not allowed a bad game or something like that. How many times has somebody had a bad day at the office? How m
any times has somebody missed a deadline and not gotten in the paper? Missing whatever, forgetting to fix their kids' lunch?"
Diehards yo.
What's dropping faster than shares in Merrill Lynch? The Packers defense which just lost Al Harris for the season. Having him does a lot of things for that defense and now
Dallas still won't win the Superbowl with Tony Romo. The guy is a walking turnover machine and just is a complete dumbass back there. Sure he looks great when he has time but so does Tyler Thigpen for petes sake.
Someone get Carson Palmer a Rolex to help with his clock management. Didn't Eli Manning do some shitty watch commercials and then win the Superbowl? Maybe Choko-Ono can do the same?
Didn't the Bears have a good defense once? When Brian Griese serves you it's time to go back to the Ol' Drawing Board.
Can someone please enlighten me on how the Bills are for real? Beat a beat up Seahawk team without any receivers, beat up Jag team with no OL and beat the Raiders at home? Let them beat either the Jets or the Patriots and THEN I'll hold credence to this. Until than, NO GOAL!
St. Louis is now going to Trent Green to start for Marc Bulger. There once was a time when Marc Bulger was an elite QB. Now with crap O-Line he's a bum. The same thing happens to guys like David Carr who are now so completely broken and have resorted to having the happy feet in the pocket routine. Now St. Louis will draft one of Matthew Stafford, Tim Tebow and subject them to the same nonsense while Bulger will get cut and go backup somewhere next season and do well.
Reggie Bush is another example of a player not being used to his strengths. Okay, he can't run between the tackles but not everyone is Marion Barber. Continue to get him out in space and the media idiots won't be yelling bust. The same thing will continue to happen as we see more of these hybrid athletes (qbs/wr/rbs) coming up from college due to the wide adaption of the spread offense in college. The reality is that there is no one better in space than Reggie Bush.
I don't believe that the Denver Broncos can continue to score 30+ points a game. They also have one of the worst front seven units in all of football.
Matt Ryan threw the prettiest long ball in Atlanta since the days of Chris Chandler. Remember when Ron Mexico was throwing footballs? Ryan will be a good one for a long time.
Colts remain winless in their new stadium. I guess pumping in the crowd noise only worked in their old stadium which isn't as cavernous as their new billionaire oil company field or where they play.
He's still in the league part II of the Week:
Jeramy Stevens? Well done on your suck-it celebration. That was cool about 10 years ago in WRESTLING. Loser.
NFL is run by Gamblers of the Week:
Lane Kiffin. Was he giving the game away to get fired? Oakland hasn't been used to winning so they promptly gave away a 16-7 lead. Oops
On the Clock of the Week:
Kansas City/Detroit/St Louis. Seriously all of them are awful. I mean really awful.
Idiot Fan of the Week:
So after watching my team get owned, I take Brooklyn Yinzer (the bastard offspring of BH and Yinzer obviously) and go to one of the local water holes in the area. I place we will refer to as Jerome Woods, to protect the innocent. Anyway so this clown rolls in with his Romo Cowboys 3rd Jersey. Long blond hick hair and of course his lucky uh football? Basically picture a Harley guy with a jean jacking (?) replacing his biker jacket. Anyway, the clown manages to imitate Romo on every play at the bar including dropping back, scrambling and rolling out. So Romo is back to pass well than so is Hick. He even fake throws his football around..in a bar with people around him. Look I'm all about passionate fans but seriously dude is like 33 and pretending to be me when I was 5. Not to mention the whole YAHHHHHHHHHHHHHHHHH! thing. It's times like this I wish I had an Iphone.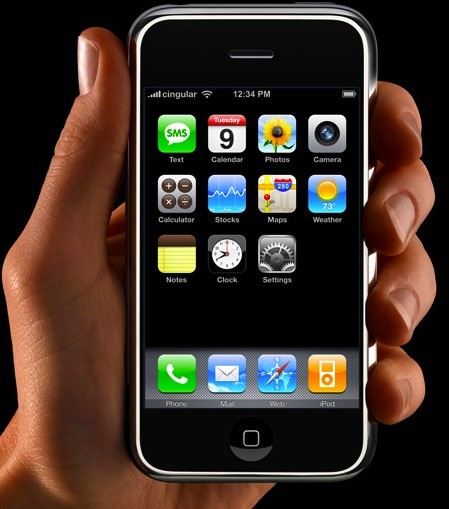 Coach
ing Follies of the week:
Remember a time when Tom Coughlin was dead man walking and Marvin Lewis was the next great coach in the league. Sunday proved how quickly things can change:
In case you forgot, the Bungs are set up at the Giants 12 with what 30 seconds to go with a timeout. Palmer barks out his play and wastes about 20 seconds in the process. Shouldn't Lewis tell his "All-Pro" QB to not dick around calling plays? Pretty soon, they are on the Giant 3 and THEN call a timeout with 4 seconds left.
Wouldn't have been better to have call a timeout and then use that 30 seconds to have run 3+ plays and then spike the ball?
All in all it was the difference between 20 yard field goal and a 29 yard field goal. Is that worth 20 seconds? Moreover, why not pull a Shanahan and go for it. I mean look you are the Bungles. Go try for the win once in a while. Your offensive was moving the ball and your choking dog QB was actually making plays. How come Shanahan has more faith in Cutler than Lewis does with Palmer? Lewis goes for the tie and then proceeds to lose in OT like we all thought he would.
Joke Coaching of the Week:
Speaking of poor coaching, the problem with the whole Steelers offensive line isn't as cut and dry like the O-Line blows. In fact, it's nice to finally see that people are realizing that this O-Line blows amongst the media channels after this line has significantly declined for the past 4 seasons. The root of the problem however extends to the coaching/front office. Within the realm of reason that Egos are wildly apparent among the players but let's not ignore the fact is it's involved with the coaching too. Some coaches seem to insist on proving to the world that their scheme works and will repeatedly keep doing the same god damn thing just for the sake of showing everyone AH HA see I can do this. This results in lot of the "Do what we do" mantra and the old round hole square peg conundrum and a lack of changing overall tactics. There never was a Plan B. There is a growing concern in Steeltown that there NEVER seems to be a plan B especially offensively where Tomlin is way more hands off being how it isn't his expertise. The 3 step drops were absent. As were the swing passes to the hb. The quick seemers to the TEs worked too well that they stopped running them from midway through the 1st quarter to the last drive in the 4th. Where other coordinators run plays and then logically build off them (see Dan Henning vs. Patriots) Bruce Arians was entirely too concerned with running his 20 yard fly routes and sticking with his rigid scheme which doesn't really work when his QB had 2 seconds to get rid of the football. There is a school of coaching here where the OC either puts players in position while utilizing what they do well. Others like Airhead Arians have a rigid system that will work once the players commit and play under it. That system was made before any consideration to the particular players' skillsets and thus doesn't take advantage. At ALL.
What I'm watching in College Football this weekend:
REALLY bad weekend but that's cool. We can actually use Saturday to clean our apartments and spend some quality time with our significant others (hello on demand!) but overall a really CRAP week. Here's some matches that interest me.
1) Alabama @ Georgia – Once again the best game of the week is on ESPN as opposed to "Saturday Night Football."
2) Illinois @ Penn State – Penn State will likely win the Big "joke" 10 by default. I think the nation is tired of OSU.
3) TCU @ Oklahoma – I still haven't paid attention to Oklahoma even though they are #2.
4) USC @ Oregon State – Thursday, 9pm – is this even fair?