It seems in my bitter middle-aged-ness, I've become less and less willing to put things into perspective. The term happy to be there hasn't applied to any of my teams (ok maybe the Pirates) but shouldn't it?

Often times, I tried to hold somewhat realistic expectations for each season for all my teams.

Like last year, I totally saw 9-7 and missing the playoffs for the Steelers and was thrilled that they went 10-6. Or was I? Nope I was pissed, fuming, and angry after watching those Jagoffs run through our team. Apparently, somewhere along the line I forgot about 9-7 and missing the playoffs to wanting Superbowl in one fell swoop.

I remember in 2001, the Steelers were fresh off 3 seasons without the playoffs. They ended up choking in the AFC championship but looking back on that season after, I was okay with that and subsequently had my expectations through the roof for 2002. 2002 they were painfully average but still made the playoffs and had a great comeback win against the Browns and nearly stole a game from the #2 seeded Titans. All and all a successful season.

I mean sure moments and players pissed me off to no end but overall I was okay with that. Heck, even 2004, 15-1 season in which this team should have probably been at best 10-6/11-5 and likely squeak into the divisional round of the playoff. The Pats derailed that and all but still that was way beyond any yinzer could have expected especially with a rookie QB.

Maybe it was the 2005 Superbowl run but things have changed. Now, we (Steelers and probably Giant fans and possibly Jet fans alike) suddenly believe that every appearance should result in a Super Bowl performance even when the team is fatally flawed such as Steelers. The Giants aren't fatally flawed but at the beginning of the season how many of you actually pictured 11-2? Even after their recent struggles most Jet fans in August would be thrilled if you told them they'd be in first place with an 8-5 record.

The fact of the matter is we all get caught up in the moment so much that we lose our own rationality. Hell most teams don't even put it together until the actual playoff run. Those Superbowl winning Giants last season? Won ugly throughout December before turning it on a notch. Ditto the 2006 Colts and

the 2005 Steelers.

The point of this is that style points should be stricken from the record and just wins and losses should be key. The constant reminders of drives and games gone wrong should be stricken from the record and I'll try to stick with my expectations and be happy with the result. This won't last long.



Lucky 13 Power Rankings:
1. Tennessee (12-1). Are once again the darlings of ESPN after beating the vaunted Lions and Browns.
2. New York Giants (11-2). Minor roadblock or a sign of the life without Plaxico?
3. Indianapolis (9-4). Won't lose until the playoffs. Maybe.
4. Pittsburgh (10-3). Dallas wide receiver Patrick Crayton says Christmas came early for the Steelers. This coming from Freddie Mitchell 2k8? Please make a play before someone actually quotes you.
5. Carolina (10-3). Two headed monster at running back, much improved O-line, steady QB, best receiver in the league and an underrated defense.
6. Baltimore (9-4). I'm not going to give it all my props to a guy I dubbed Flaccid, but that offensive line
is beastly and young (in a good way).
7. Philadelphia (7-5-1). Back from the dead but Andy Reid is still one of the worst coaches in game.
8. Tampa Bay (9-4). 3-4 on the road with impressive wins at Kansas City (barely), at Detroit (barely) and at Chicago (barely). One and done.
9. Denver (8-5). Can you take a team seriously after losing to Oakland?
10. Atlanta (8-5). Tampa Bay comes to the Georgia Dome next week, so Sunday's loss has to go in the rear-view mirror soon.
11. New England (8-5). "Gut check win." (Peter King) Last time I checked, beating a Seneca Wallace and no offensive line team like the Seahawks shouldn't be considered a gut check win.
12. Dallas (8-5). Need to win out to make the playoffs. Even than can they?
13. Miami (8-5). Impressive turnaround to say the least and they actually beat teams on the west coast.
14. Arizona (8-5). Congrats to the Cardinal nation on making the playoffs and having a home game in the opening round of the playoffs. Now if they could only win on the road, I'd care.
What I think is going to happen:
Let me put on my magic hat (or turban..har har har), and try to predict some of the nonsense that's about to happen. Yea it's bullshit and a likely crap shoot and I'm usually wrong but every other asshole can pick one so get cracking.
NFC Playoffs:
1) NY Giants
2) Carolina
3) Arizona
4) Chicago
5) Tampa Bay
6) Dallas
AFC Playoffs:
1) Tennessee
2) Pittsburgh
3) New England
4) Denver
5) Indianapolis
6) Baltimore
In terms of who I think will advance to the Superbowl, I'd rather not mention anything. Things change and people get hurt but as of right now let me just say this: September 11th, 2006, 8:15 pm and the end of the sports media as we know it.
Niches:
Often times, people don't want to get type-casted in certain roles for obvious reasons but you want to see what good coaching is take a look at Cam Cameron with the Ravens. He is utilizing his players individual strengths and using that to take advantage of the situation. People can crow (!) all they want on their defense and Flacco but Cameron deserves some attention for the job he's done. With the Steeler cronies for instance, it's almost entirely too predictable to watch the Steelers offense and even we k
new what was going to be called. Baltimore's is the exact opposite. Whether it be unbalanced lines, flea flickers or two qbs lining up on the field, Cameron is putting his weapons in play and allowing them to be accounted for. Some people believe in their system more so than the players they have and that's fine and all. A truly great offensive coordinator though breaks tendencies and uses players in roles that work for them. Kudos to Cameron. Shitty Head coach, great coordinator.
Random Observations:
I saw this on a message board but Weird stat of the day: The Houston Texans are now 4-0 with gametime kickoff temps under 40 degrees.
Can the NFL do away with these games in other countries? Not to mention the Skydome might be one of the worst places to house a pro football game. It was listed that the Bills/Fin game was a sellout but really? I mean I saw a lot of blue out there but I swore those looked like seats.
Calvin Johnson has been the sole bright spot for the Lions. It's almost a shame that lost in
this 0-16 season is the player I deemed best prospect ever is showing the skills to become a beast for a long period of time. It's a shame though that he is stuck in Detroit.
Al Harris' injury makes a big difference on defense for the Packers and that alone is more than enough reason for why the Packers are where they are. The sad thing is the media is left blaming Aaron Rodgers. He's probably one of the last people to blame.
This is the year of Karma for the Patriots. Key injuries, 3rd place record, and even the luster is wearing off on Belicheat's spy camera. I only hope that their years of douchebaggery live on for another 4 years.
Remember when Denver was a running back factory. This year they've need to go to their reserve factory in India. Peyton Hillis out for the year, that doesn't even include Selvin Young who has missed most of the season. Andre Hall, Peyton Hillis, Michael Pittman, Ryan Torain, Anthony Alridge too. Denver is now down to Tatum Bell (THIEF) , PJ Pope, and Cory Boyd. Perhaps Shanahan can use his rat noise and sniff away for some new talent.
Douchebag of the week:
Tony Romo.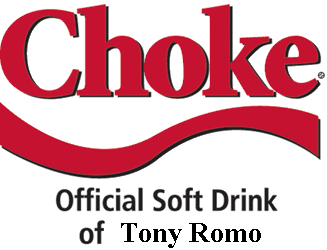 Parting shots:
Cool video of a Man U Striker for all the soccer hooligans out there.

Someone got owned here:
It's one of the sadder weekends for me as I say goodbye to the best show on TV still, Dexter. Those with Showtime (Devo) who have yet to watch this are truly missing out. Fantastic performance by special guest star Jimmy Smits. As someone who missed out on NYPD Blue, West Wing, etc., It's great to finally see a great actor, who've you heard so much about not, in action.
Awesome shit.



The actor who said "I'm the Juggernaut Bitch" got arrested apparently for getting into a scuffle. Here's the video of the fight below. Props to the guy rocking the Penguin jersey.




Later folks.